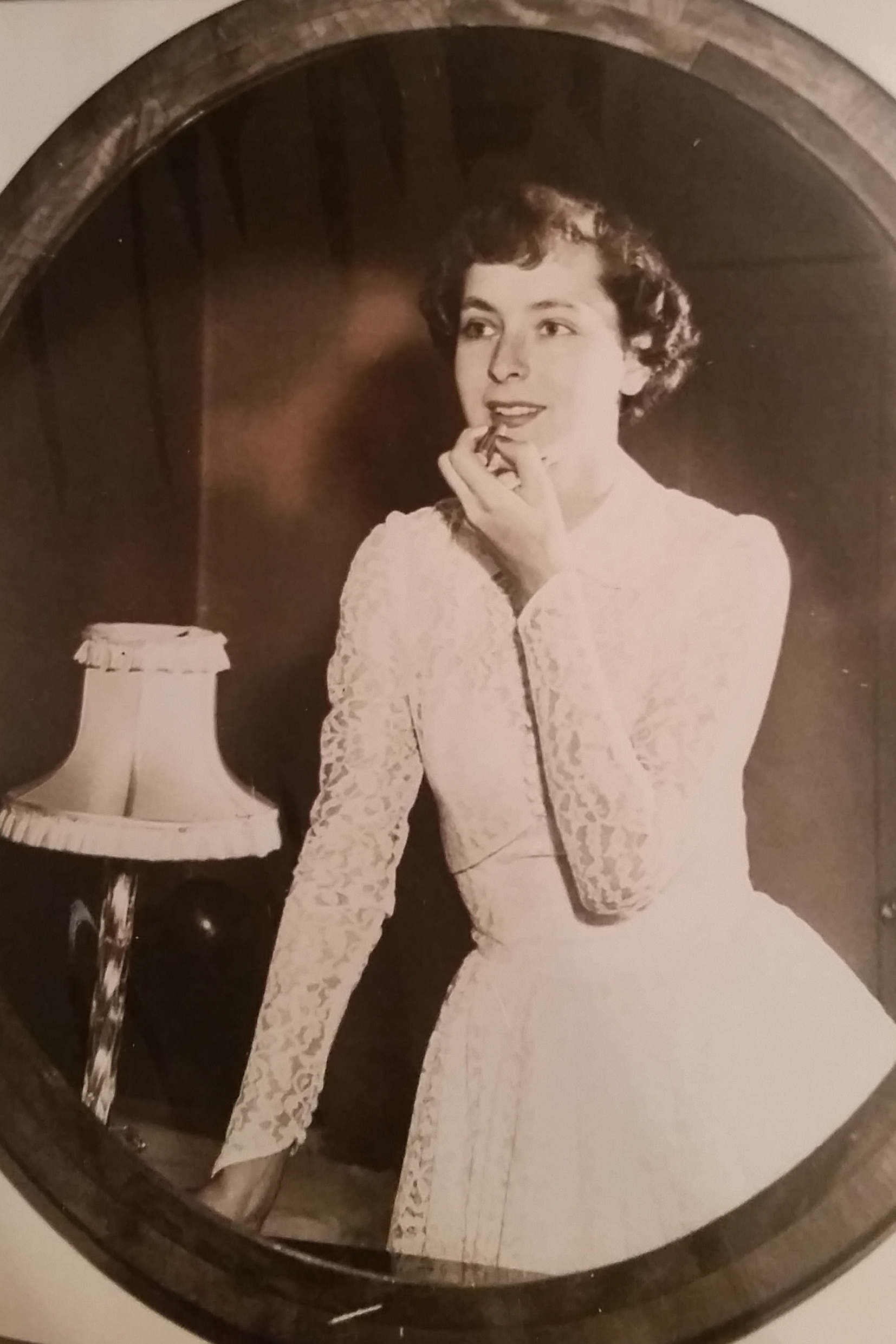 Last night, this world lost a true gem, and a beautiful soul: my grandmother, Shirley Lazar. My family and I are heartbroken over her loss, and I cannot believe that this is actually reality. My grandma was well-liked by everyone, kind, strong, and always thinking about others. She loved her family, especially her three children, loved to read so much that she pursued (and earned) a Master's in library science, and her best friend was her husband of over 60 years. She was a listener, a traveler, and always appreciated a tootsie roll. She made the best matzo ball soup, latkes, brisket, and milkshakes I have ever tasted, and always hosted the best sleepovers. I wish you all could have known my grandma, and I was so fortunate to say that she was mine. I want to tell you stories, and memories, and all about this wonderful person who impacted so many lives, and so profoundly. I'll be talking about her my whole life, I'm sure. My grandma was much more to me, to my family, and to this world than I could ever explain, but I thought I would attempt to tell you just a few things that made her such a special, important person in my life. Here they are, in six parts:
1. The Birth
I had jaundice as a baby, which essentially meant that my skin was yellow, and I know there's something about bilirubin, but that's past my scope of knowledge. Because of it, I wasn't allowed home until at least a week after my birth, and when my parents were cleared to take me: they didn't. Instead of going home, we went somewhere better: to my grandma's house. Six lbs and swimming in a purple dress, my grandma held me in her arms in front of a big window — sun shining through — to simultaneously heal and fawn over her newest granddaughter. A picture of us together in that moment — her smiling down, nuzzling close to me — is actually my favorite of us together, mostly because it was entirely indicative of what she meant to me and what was to come in my life.
2. The Bracelet
I was maybe four years old, and I had a red tricycle that I loved. I also had a two-year-old brother who loved everything I did, and of course, my red trike was a pretty hot commodity. In a moment of kindness, I not only let him touch the trike, but also sit on it, and ride it. It wasn't a super successful endeavor. The scene ended with a trip to the hospital and a few stitches to the forehead for him, and a very quick, on-the-way drop off at the curb of a place that wasn't completely terrifying for me: my grandparents' house. Borderline-hysterical about my brother, my grandma sat with me on her lap, stroking my hair, telling me that not only would my brother be okay, but that he'd come out with a prize: a bracelet for his bravery. She told me that I, too, was brave, and she took me by the hand up to her bedroom, opened her jewelry box, and showed me her bracelets. "You can pick one," she said, "for you to keep." I chose one that, for some reason, reminded me most of her: one with large turquoise stones. (She actually gave me a second one with dark stones because my grandma was always generous like that.) I kept it, and as I kid I always felt brave, and important, and a part of something bigger than myself whenever I wore or saw that bracelet in my own jewelry box. I think that "something bigger" was family, and I felt most like I was truly a part of a family whenever she was near. After all, she was the center of ours. I didn't need a bracelet to know I was loved or important or included, but sometimes, when I was alone, there was something in its tangibility that reminded me and comforted me.
3. The Ice Cream
I was rarely allowed to have ice cream at home, and when I was, it was, like, one scoop. I see the purpose, but for a person whose favorite food was ice cream, this was obviously a severe injustice. Luckily, my grandma, who is actually the person who convinced me to do so much as taste ice cream for the first time, clearly agreed with my point of view. She kept at least one container of ice cream in her freezer (usually more), and was always prepared to offer me some whenever I came to her house. She would ask if I wanted a scoop of ice cream, I'd say yes, and she would give me two. She'd ask me if I wanted another scoop, and she'd give me another two. Sometimes she would even give me three! To my knowledge, she didn't even tell my parents! Talk about grandma helping a girl out. My grandma was awesome. She was always looking out for my best interests, always looking out for my happiness, and always on my side — with ice cream, and with everything. I never eat ice cream without thinking of my grandma, and for some reason, it just never tastes as delicious when anyone else but her scoops it.
4. The Support
My parents were separated when I was a young teenager, and I was afraid that my parents separating from each other might mean that I was somehow separating from my family. I felt unstable at that point in my life, and did not know where I was going to belong. A few days after I heard the news, I went down the shore with my dad and grandparents, and my grandma cried with me, she told me that she loved me, and that no matter what happened in this life that I was always loved, and always a part of our family. I will never forget the level of understanding, compassion, acceptance, and love I felt in that moment. But really, I never questioned whether or not I was loved whenever I was with her. Her support meant everything to me, and to have her during such a hard time in my life meant more than I could ever express or even still can. I'm just so grateful for that kind of love.
5. The Jazz Concert
On one of my trips to Florida, where my grandparents spent time in the winter, I talked to them about their lives and their interests, and about things like how our respective generations differed in their musical preferences. My grandma said that she and my grandpa both liked purely instrumental music the best, but were also quite fond of jazz. Coincidentally, there was a jazz concert scheduled for later in the week, and they invited me along to go with them. Of course, I said that I would love to go, and was so excited to spend time with them in an environment we'd never been in together before. My grandma lit up when the music began playing, she sang along with her beautiful voice, danced in her chair, and was so cheerful. I'd never seen my grandma having so much fun, and it was contagious. Soon, we were dancing together in our seats, and having a blast. We talked and laughed all the way home, and I feel so grateful that one of the best memories of my life was made with my grandma.
6: The Night in NY
We hadn't seen each other in person for a while, but it didn't really change a thing. When I walked through the door to see my grandma, it felt just like old times. The scene changed a little, but was mostly the same. She stood up, walked over, and gave me a hug. I was crying, as I tend to do, overwhelmed with a mixture of happiness, and sadness, and relief, and a plethora of other feelings that are difficult to articulate. She kissed me multiple times, and asked me if I was happy, essentially with my life. I looked in her eyes and assured her that, yes, I am happy — she doesn't need to worry — and she took me by the hand, and led me over to the couch, where we sat together, holding hands, hugging, just like we'd done since I was a newborn. I knew then, without a doubt, that even though I may not have felt so important to the world, that I was important to someone: her, my family, an inspiration in my life, a rock, a truly beautiful woman I was so proud to call my grandmother.
My grandma was so much more to me than any of these memories convey, more loved than I can express, and her loss is truly immeasurable. I just needed to write something, I needed to tell you about her, I needed to keep remembering because I'm going to — and already do — miss all of it, and I just can't let it go. I'm not sure if I've even written anything sensical — but I don't really care. I might as well just write her name over and over again: she's all that matters here.
I love you, grandma, and I'll always miss you. Thank you for loving me in return, even in my worst moments, even when I didn't deserve it. Living on the same street as you as a child, walking on the same earth as you, having you in my life for nearly three decades was a true privilege.
*
You may click here to view her obituary.